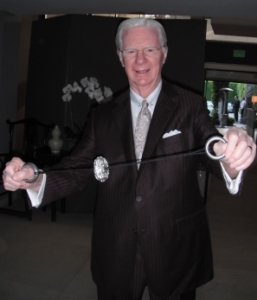 Forbes Riley – aka, "The Queen of Infomercials (Sold $2 Billion Dollars Worth of products) creates magic on stage with James Malinchak and Kevin Harrington inspiring people to take their business and their lives to a higher, more productive level!
If you want to take YOUR business to the next level you need enroll in Coaching and Masterminds!
In 1951, Bob Proctor started studying "Think and Grow Rich" and it transformed his life in addition to studying the book. Bob listened to Earl Nightingale's condensed recording of the book thousands of time. Then, Bob worked shoulder-to-shoulder with Earl Nightingale at Nightingale-Conant from 1968 to 1973, before leaving to start his own personal development company. Today, Bob has studied thousands of books, continues to read "Think and Grow Rich" every day, and is considered the world's foremost expert on the human mind.