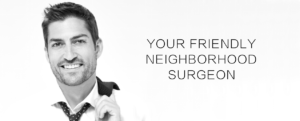 I'm Dr. Buck Parker, I'm a Board Certified Surgeon, and I also specialize in providing medical advice on the Web, radio & TV programs nationwide.
You may have seen me on the Bear Grylls & NBC survivor Reality Show The Island.  I was as a cast member as well as the primary medical expert on the show. 
I've found the problem with medical information, whether it's reporting the latest celebrity medical emergency, or simply getting advice on about recovery after surgery , is that most doctors have really bad social skills and don't know how to communicate these things in an easy-to-understand way, to all the rest of us normal people:) 
I solve that by relaying my medical knowledge to people and the media through the web,  TV and radio in uncomplicated and entertaining way.   Not only do people really understand what's going on, but because it's delivered in a fun and "non-medical" way, people enjoy the information.
The reason why I love doing this is because during my residency I realized 90% of our patients had that "deer in headlights" look when other doctors were talking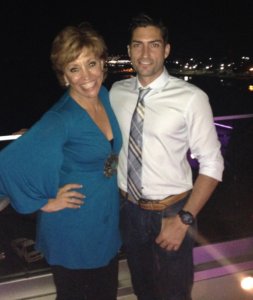 to them.  I knew patients needed a better explanation of their medical situation.  I also grew up in a loud & crazy Italian family, which meant I had to be very entertaining just to be heard at the dinner table!  So for those two reasons, combined with the fact that I am a surgeon and we all have a huge egos, made giving my medical advice on the web, radio and TV a natural fit.  
Although I have lots of fancy certifications and my job is quite serious, I think if you were to speak with my patients they would tell you they don't feel like I'm a stuffy doctor trying to rush them through an office visit or surgery, but rather a friend with a lot of medical knowledge and experience….and they get the sense I'm just one human trying to help another, in a relaxed and friendly way.
In the six episode, hour-long "The Island," internationally acclaimed adventurer and survivalist Bear Grylls gives the modern American man the ultimate challenge: Can a man of today's world survive on a deserted island without the luxuries – or even the basics – of contemporary everyday life?"The Island," based on the hit Shine TV-produced Channel 4 U.K. series of the same name, doesn't include any of the usual reality show trappings. There are no prizes. No eliminations. No winner. No camera teams. The entire series is filmed by the men themselves. The six episodes will show 14 American men isolated on a deserted island with only the clothes on their backs and minimal survival tools, committed to filming every moment themselves.
(Scroll down for video and  images of Dr. Buck in "The Island".)
These 21st-century American men, who are accustomed to roofs over their heads, restaurants and the benefits of technology, are stripped of all modern conveniences and catapulted back to the basics. They must hunt for food, source water, erect shelter, build community and try to survive using only their strength, determination and know-how. All of the men, including a stay-at-home dad, a trauma surgeon, a firefighter and a criminal defense attorney, have something to prove to themselves and each other. This experiment takes them to the very edge of human endurance. They will test their physical, mental and emotional limits and fight for their very existence.
"The Island" is produced by Endemol Shine North America and Bear Grylls Ventures. Bear Grylls, Eden Gaha, Michael Brooks, Holly Wofford and Delbert Shoopman serve as executive producers.