Academy Award®-winning producer and NYT bestselling author Brian Grazer has been making movies and television programs for more than 25 years. Grazer's films and TV shows have been nominated for a total of 43 Oscars® and 158 Emmys. His films and television shows have generated over $13.5 billion worldwide. Grazer has been personally nominated for four Academy Awards®, and in 2002 he won the Best Picture Oscar® for A Beautiful Mind.
Other film credits include Get On Up, Rush, J. Edgar, Frost/Nixon, American Gangster, The Da Vinci Code, 8 Mile, Apollo 13, Dr. Seuss' How the Grinch Stole Christmas, Liar Liar, Backdraft, and Parenthood.
Grazer's television productions include Fox's breakout hit Empire, and Emmy award winning series 24 and Arrested Development; NatGeo's Breakthrough series; and NBC's Parenthood and Friday Night Lights. Grazer also produced the 84thAnnual Academy Awards show for ABC.
Grazer and his longtime friend and business partner Ron Howard began their collaboration in 1985 on the hit comedies Nightshift and Splash and in 1986 they founded Imagine Entertainment.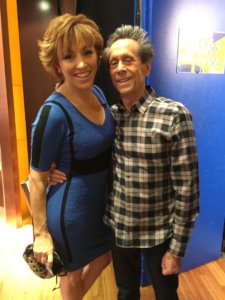 What a treat to meet and hang with one of the most successful and prolific Hollywood producers of all time!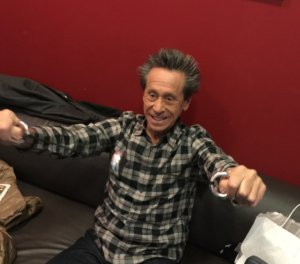 YES, we met in the green room back stage at Fox & Friends in NYC – he not only SpinGymed with me – he posted the photos on instagram — very exciting!