"James is the BEST in the industry! No one teaches it better!"
~ Les Brown
World's Leading Motivational Speaker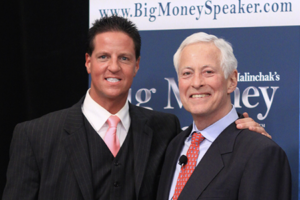 "James Is One of The BEST!
~ Brian Tracy
Legendary Author and Speaker


"I consider James one of my teachers!"
~ Jack Canfield  Creator Chicken Soup For The Soul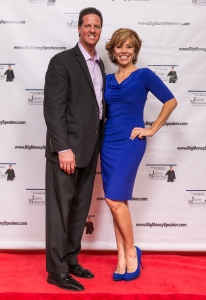 Forbes Riley – aka, "The Queen of Infomercials (Sold $2 Billion Dollars Worth of products) creates magic on stage with James Malinchak inspiring people to take their business and their lives to a higher, more productive level!
If you want to take YOUR business to the next level you need enroll in Coaching and Masterminds!
What did Napoleon Hill have to say about Mastermind Groups?
In his book, "Think and Grow Rich," he talked about something called a "mastermind alliance." He goes on to describe a mastermind group as, "A friendly alliance with one or more persons who will encourage one to follow through with both plan and purpose."
In his book, "Master Key to Riches," Napoleon Hill says, "Every mind needs friendly contact with other minds, for food of expansion and growth." To Hill mastermind groups are established to help create an environment that nurtures and supports growth.
Notice how he uses the word "friendly" throughout his discussion of mastermind groups? Hill believed that a harmonious groups of two or more people who come together for a specific purpose, or around a specific topic, bring forth the power of creativity and support that you can't find when you go it alone. Napoleon Hill feels so strongly about this that he says in Your Magic Power to be Rich, "Maintain perfect harmony between yourself and every member of your master mind group. If you fail to carry out this instruction to the letter, you may expect to meet with failure. The master mind principle cannot obtain where perfect harmony does not prevail." That's a strong message about what makes a mastermind group succeed or fail.
From a small-Pennsylvania steel-mill town to featured on ABCs Hit TV Show, Secret Millionaire. James Malinchak is a true American Success Story!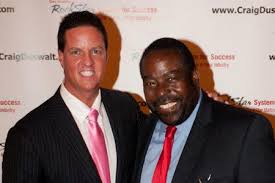 James Malinchak is recognized as one of the most requested, in-demand business and motivational keynote speakers and marketing consultants in the world. He was featured on the Hit ABC TV Show, Secret Millionaire, Co-Authored the Best-Selling book, Chicken Soup for the College Soul and was twice named "College Speaker of the Year." James has delivered over 2,000 presentations for corporations, associations, business groups, colleges, universities and youth organizations worldwide and can speak for groups ranging from 20-20,000. James created his business from scratch without being famous, any advanced academic degrees and without any speaker designations or certifications from any speaker associations.
James is the behind-the-scenes, go-to marketing advisor for many top speakers, authors, celebrities, business professionals, entrepreneurs, sports coaches, athletes and thought leaders and is recognized as "The World's #1 Big Money Speaker® Trainer and Coach" teaching anyone who wants to get highly-paid as a motivational or business speaker how to correctly package, market and sell their time, knowledge, experience, expertise, message, personal story and how-to advice.
"World's Premiere Speaker Trainer and Coach!" -USA Today
James is regularly featured in/on ABC, CBS, TV Guide, Lifetime TV, The Style Network, TBN, CNBC, The Wall Sreet Journal, Reuters, Yahoo, AOL, Bloomberg Businessweek and on stages with numerous Thought Leaders including from former NYC Mayor Rudy Giuliani, Jack Canfield, Les Brown, Brian Tracy, Stedman Graham, "Famous Dave" Anderson, Harvey Mackay, Jay Abraham, Dan Kennedy to numerous Celebrities including, Actors Jason Alexander, Sean Astin, Marcia Cross, Patricia Heaton, Academy Award-Winning Actor Anthony Hopkins, KISS Rocker Gene Simmons.
Giving back and serving are important parts of James' life and he has raised over $1,000,000+ for various charitable organizations.