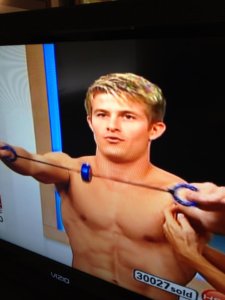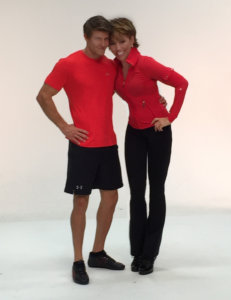 I had the pleasure of meeting Justin Maina at HSN – and I clearly remember this eager and VERY shredded young man who had designs on being a tv host – at the time he had no credits –
We have gone on to work together through the years and I've enjoyed watching him blossom and go from "potential" to action!
is originally from Miami and moved to the Tampa Bay area to continue his education in Bio-Medical Sciences at USF. Justin was going to school while expanding JustinCredible Massage, his business of over 10 years.
<iframe width="560″ height="315″ src="https://www.youtube.com/embed/-4DpXRaEVOk" frameborder="0″ allowfullscreen></iframe>
Justin's rising rapidly in the modeling world. He's worked with some of the industry's top photographers, and is well rounded; having been seen dressed formally for an International Ad Campaign for Acura to being a health and fitness model on the Home Shopping Network (HSN).
The acting industry is a route Justin always wanted to pursue, and throughout the past several years has sharpened his skill with private and group acting classes, and is now represented by NYC, Miami, Tampa and Orlando agencies. He's currently developing as a host and film actor.
Justin has recently done National commercials for Microsoft, Doritos, Korbel Champagne and Air Transat Airlines. He's also busy filming fitness DVD programs, traveling as a host for MAC Cosmetics and shooting International swimwear catalogs.
Justin's interests include his Christian faith, massage therapy, acrobatics, water sports, Brazilian Jiu-Jitsu, dancing, home improvement projects and staying in peak physical condition for the demands of his careers.
Height: 69 inches (5'9″)
Weight: 155 pounds
Eyes: Blue
Hair: Blond