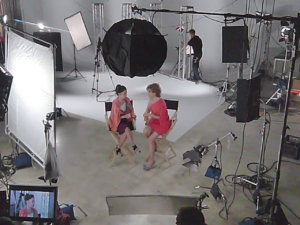 Forbes Living was created with the knowledge that every unique product deserves an audience. Hosted by TV celebrity Forbes Riley, this groundbreaking talk show combines the most highly recognized product spokeswoman with new and innovative products designed to engage viewers in a fun, informative and entertaining fashion
Brands are always looking for new ways to engage viewers and Forbes Living is the future of branded entertainment! With the power of Forbes Riley who has hosted more than 100 infomercials and spent 20 years on live home shopping around the world, our show goes beyond simply integrating a "product as a prop" – but takes innovative solutions to the next level; the brands actually become the star of the show! 
Known as "The face that launched more than $2 Billion dollars worth of products on tv,"Forbes Riley is a multi award winner as Best Female Presenter of the Year and Best Home Shopping Guest – she is unrivaled in the direct response television industry. 
The show, Forbes Living, features the hottest brands, newest inventions and revolutionary products set in a talk show format allowing Brand spokespersons and CEOs to demonstrate and tell their product's complete unique story along with Forbes'expertise to help put their best foot forward.
Forbes Living writers, producers and host dedicate their full energy to each product highlighted and each segment produced, in turn allowing viewers to not only learn about the products, but convert them to customers 
Leveraging this unique style of marketing and utilizing our integrated approach of television, web, social media, print and more, Forbes Living is able to elevate products and brands to new heights and reach audiences worldwide.