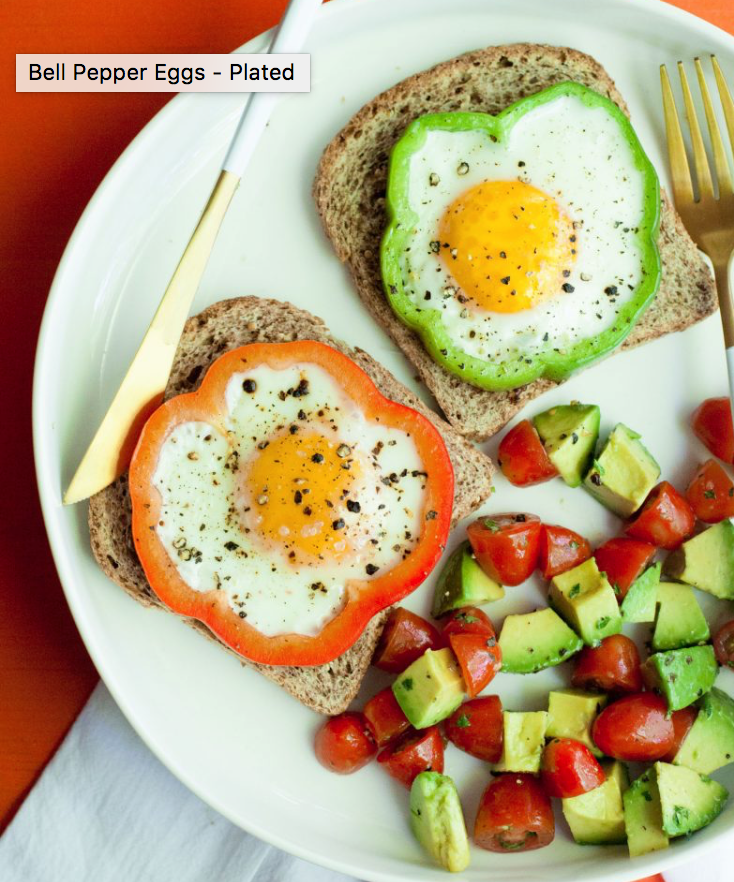 Are YOU ready for awesome taste and a unique way to make eggs a visual delight!!
When cooked in a frying pan the bell pepper softens slightly and caramelizes. It adds a wonderful crunch to the soft and silky egg yolk
Go Gourmet and the bell pepper eggs on top of a slice of avocado toast, and it's healthy food heaven.
Heat a medium-size skillet with a lid over medium-high heat. Spray liberally with cooking spray, or coat with oil.
Add in the bell pepper slices, and cook for 1-2 minutes on each side, until the peppers begin to soften and brown slightly.
Crack an egg into each bell pepper slice. Reduce the head to medium-low, cover, and cook the eggs until the desired yolk is achieved. Alternatively, instead of covering the pan, you can cook on one side for 2-3 minutes, then flip the eggs and cook the other side for 1-2 minutes or until done.
Season with salt, pepper, and any other herbs and spices you'd like. Serve on their own or on top of toasted bread.
For more creative food inspirations, check back regularly!